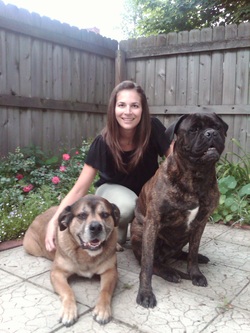 Tisha with Winston and Pearl
We offer a full range of services for your pets while you're away from home, including pet sitting, nannying, transportation and dog walking. Proudly serving North Columbus and its surroundings since 2009, with an expanded service area starting in 2013!
Please check out the Services and Pricing page for more information on what we can do for you and your best friends.

727-481-7502
Columbus, OH 43214
petsittingbytisha@yahoo.com
Member of Pet Sitters Associates, LLC
Insured for Bodily Injury and Property Damage
with the Special Personal Property of Others Endorsement
Bonded with the Pet Care Bond